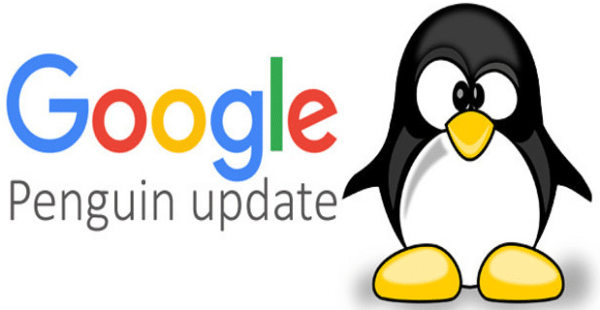 15 Oct

Google Announces Real-Time Penguin 4.0 Update

Google announced on September 23rd that it will be rolling out the new Penguin update. Google Penguin was created to better catch sites deemed to be spamming its search results. Primarily those buying links, or obtaining them through link networks primarily designed to boost Google rankings.

The main changes we'll notice is the algorithm functions in real-time making it more efficient to discover low-quality back links. Google stated "Penguin now devalues spam by adjusting ranking based on spam signals, rather than affecting ranking of the whole site." Penguin 4.0

Google uses over 200 ranking factors to determine rank, and Penguin is one of them. Webmaster should encourage their clients to frequently add high-quality content and share it via their social media channels.

Historically, the list of sites affected by Penguin was periodically refreshed at the same time. (…)  With this change, Penguin's data is refreshed in real time, so changes will be visible much faster, typically taking effect shortly after we recrawl and reindex a page. It also means we're not going to comment on future refreshes."

The "real-time feature" implies that effects of the Penguin algorithmic filter, i.e. demotions and promotions of organic rankings for a website due to link spam (unnatural links) happen faster than in the past. In the past, every Google Penguin update brought drastic changes.
Important points about the Real Time Penguin
The Google Penguin positive or negative signal is now recalculated on crawl. Link Detox Boost is therefore the perfect tool also to "test & try" links effects and not only make the disavow work.
Google Penguin now not only affects the whole site (or not). It has its impact on all levels like domain, folders, pages and probably also keywords and keyword groups. So anything that goes into the organic rankings will now be affected by the Penguin algorithm on a fine level.
Because of 2. it will be harder to diagnose "small Penguin penalties" in many cases.
Since Google Penguin will be more granular, it can mean that an aggressively SEOed part of a web site trips the Penguin filter, while other parts are ranking fine. This will makes doing a competitive research using Competitive Link Detox (CDTOX) for every main topic a site covers more important to understand different risk level standards.
Because of 4 the "Subfolder Analysis" Feature of Link Detox (launched 2014) will become one of the most popular features to diagnose and fix Penguin bases ranking issues (in conjunction with Link Detox Boost).
The "Filter Slice Feature" that Link Detox and LRT have for years will be very helpful to analyze the risk per groups of keywords, groups of source domains, countries, types of links and many more.